About Port Douglas
Port Douglas, the Gateway to the Great Barrier Reef
Port Douglas Australia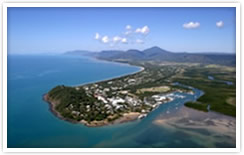 Port Douglas is just an hour's drive from Cairns Airport, and is the gateway to the Great Barrier Reef and Tropical Rainforests. The friendly village has a cosmopolitan feel, with great shopping and award winning restaurants. Casual clothing is suitable year round, with something warmer for the evenings during June to mid September. With the very relaxed atmosphere of Port Douglas smart casual is accepted in all restaurants and bars.
The Great Barrier Reef Australia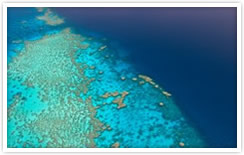 The Great Barrier Reef Marine Park was established in 1975, and it is the world largest marine protected area in the world. It is approximately 348,700 square km in area and approximately 2,300 km long, running from north of Bundaberg to the top of the Cape York Peninsula. As the world's largest coral reef ecosystem the Great Barrier Reef is home to many difference species of fish, corals, molluscs, seaweed, birds, sea snake, sea turtle and some of the largest populations of dugong in the world.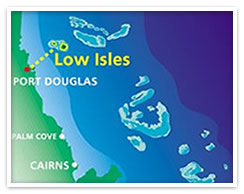 You have many options to visit the Great Barrier Reef. Most are day trips, usually leaving Port Douglas at about 8am and return by 4:30pm. Snorkelling is the easiest and most popular ways to experience the reef. The trips cater for first timers with friendly and professional crew. All equipment is supplied even down to the littlies, optical masks and floatation devices. Introductory diving available on most boats with no previous experience necessary. Just enjoy the thrill of scuba diving, all with highly qualified instructors, and high quality equipment. "Some medical conditions may prohibit scuba diving"
If you have already booked your accommodation at Regal Port Douglas and would like some more information on Great Barrier Reef day trips, please contact us.
Port Douglas Carnivale

For 10 nights in May every year for the past 18 years Port Douglas holds the festival of Carnivale. There's music, arts, sports, food, culture and all styles of entertainment. Book your Port Douglas Accommodation at Regal and come and enjoy the festival. The 2011 theme is "Wonderland".